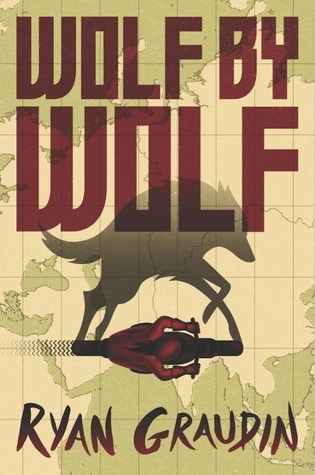 THE BLURB:
The year is 1956, and the Axis powers of the Third Reich and Imperial Japan rule. To commemorate their Great Victory, Hitler and Emperor Hirohito host the Axis Tour: an annual motorcycle race across their conjoined continents. The victor is awarded an audience with the highly reclusive Adolf Hitler at the Victor's Ball in Tokyo.

Yael, a former death camp prisoner, has witnessed too much suffering, and the five wolves tattooed on her arm are a constant reminder of the loved ones she lost. The resistance has given Yael one goal: Win the race and kill Hitler. A survivor of painful human experimentation, Yael has the power to skinshift and must complete her mission by impersonating last year's only female racer, Adele Wolfe. This deception becomes more difficult when Felix, Adele twin's brother, and Luka, her former love interest, enter the race and watch Yael's every move.

But as Yael grows closer to the other competitors, can she bring herself to be as ruthless as she needs to be to avoid discovery and complete her mission?
THE SCOOP:
I
love
alternate history. I especially love it when the alternate history makes the perfect world for the story the author wants to tell--sometimes they tend towards a textbook-like rambling about battles and inventions with an incidental story.
This one is heart-breaking and inspiring.
I loved the themes of identity, discovery, the aftermath of tragedy, and whether hope is possible in the face of evil.
And here's a two-for-one--I liked the sequel, BLOOD FOR BLOOD, even more (the motorcycle racing in the first book isn't really my scene, and I thought the character development in the sequel was phenomenal).
THE VERDICT: Even if you guess the twists, you'll be thrilled to be on the ride.